Heather Farm, Kilmore Junction ,1879
03 08 16 13:49 Filed in:
Alice
Stories we heard as children paint a picture of the lives of our great, great grandparents, Joachim and Martha Dau and the lives of their seventeen children, as a struggle on a poor farm. Material now available on the Internet tells another story. Sarah, the oldest child, born in 1866, describes the farm she and her sixteen siblings grew up on as wonderful and rich environment, fondly remembered. Her story was published in the Kilmore Free Press in 1929.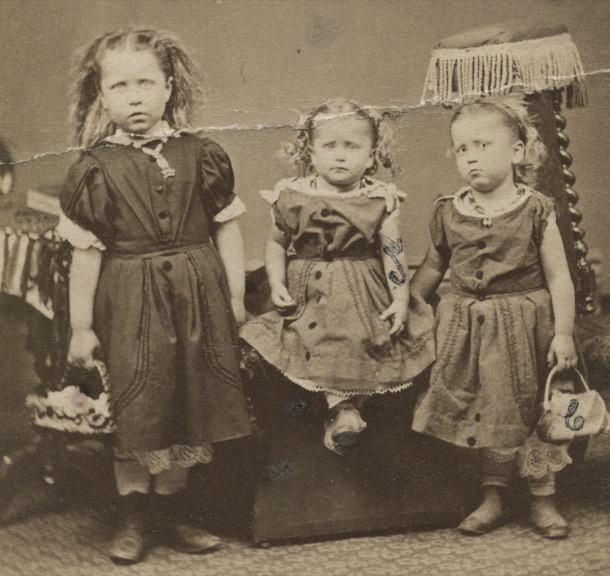 Sarah Dau aged 8, and two of her sisters, photographed in 1874.


Fifty Years Ago at Kilmore Junction HEATHER FARM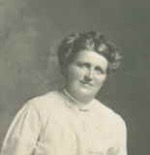 In a lonely spot on the hillside, where
the old cypress still lives and bends in
the breeze, stands what is left of our once
loved home, so loved in those old days
gone by when a dear father and mother
still lived to help us unravel life's tangled skein.


There the musk tree, mother
planted, and cared for and loved—just
beside the straggling remains of the
lovely lilac trees; there the remains of
the old gum tree where father sharpened
his axe in its groove, and we children
watched and wondered what difference it
made; the path where the strawberries
grew large and juicy on each side; the
vines and the currants and gooseberry
bushes—what tales they could tell could
they speak. Father's pear tree, once
laden with its golden store, now old and
scrubby, still fading away.

The
dairy house still stands, but the hum of
t
he separator is silent. The stable, where
Polly and Lofty enjoyed their hard-earned rest and feed, the cow yards: oh,
what memories of Blossom, Violet and
Peggy do those few remaining stone
paths recall.

There is the old slip-panel, where
father stood to welcome the children
with smiling face when home on holiday: dear, gentle Dad, from whose lips we
heard no unkind word; the wild cherry
tree, where the boys carved their names,
still there, the same beloved handwriting,
although one sleeps in France and the
other in Africa—duty nobly done.

The
corner where the raspberries grew, juicy
and red, at Xmas time; our favourite
apple tree. How we loved to run
down and see how many
our thoughtful mother had saved for us,
her wanderers. Memories!

Sometimes
we wander back again to where the old
home stood, and as we stand and think
of other happy days gone for ever and
gaze on all this, we seem to hear their
loved voices again speaking to us, their
children, although some of us are on the
shady side of 60.

What would we give
to live some of those old times gone by,
and a kind word from father and a
smile from mother? Seventeen of us—their children—were reared up to
manhood and womanhood on the site of
that once beloved home. The silent bush: no picture shows, no evening entertainments, just our books and our church on
Sunday.

Oh, to live it all again. To
once more call dear old Blossom, Peggy,
and Strawberry home for milking. To
feed again those poddy calves. To
turn the old separator. To hear the voice
again of our dear old teacher—who
taught 13 of our family before he went to
rest. To walk to the old church on
Sundays and then home, where mother
had laid the snow cloth with all things good for tea (and home made), and then
go to the back paddock for wattle gum,
where the pink and white heath grew,
and wattle blossom bloomed.

Dear old
home, we shall never see again. Only in
our memory there will live that lovely
past, which for us all, too soon, has fled
and left only memories of other days.
Some of us would love to live again at
dear old Heather Farm.

Sarah Coles (née Dau)
McEwan Road, Heidelberg. 7/2/1929