23 03 16 15:36 Filed in:
Alice
We remember little of our maternal grandmother as a person. She was rather a remote figure, tall, elegant, well dressed but she appeared to us to have little interest in her grandchildren as individuals.
We have been able, after carefully listening to the tapes, to piece together a portrait of a very interesting woman, deprived of the further education she craved because of gender and circumstance.



Alfreda's maternal grandparents, David and Martha Bell, emigrated to Melbourne from Belfast. Her mother, also Martha, known as Matty, was their second last child. Alfreda's father, Roger emigrated about the same time from Denmark. He was a baker and Matty ran his baker's shop in St Kilda where they lived during Alfreda's childhood.
Our previous, post published on 18/11/15, entitled "Great, Great Grandparents" is full of detail about Alfreda's grandparents.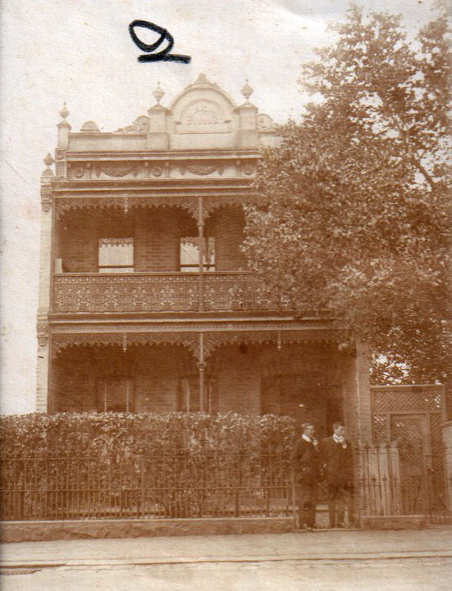 The few photos we have of Alfreda as a young woman, come from an unlabelled, unannotated photo album we found among our mother, Alice's photo collection. I remember her showing it to us, but unfortunately, the only part of that conversation I remember is the fact that the childishly scrawled number on each photos were written by Alice, indicating the number of people in each photo. This might have been the first time I had contemplated the fact that my mother had once been a child.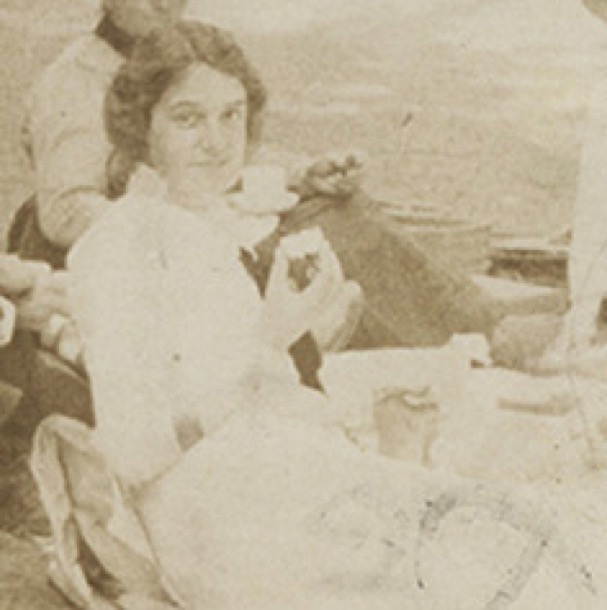 Alfreda Maria, dark and vivacious yearned for an education. This bewildered her family, as further education for its own sake, beyond that required for employment, was not known on either side of the family.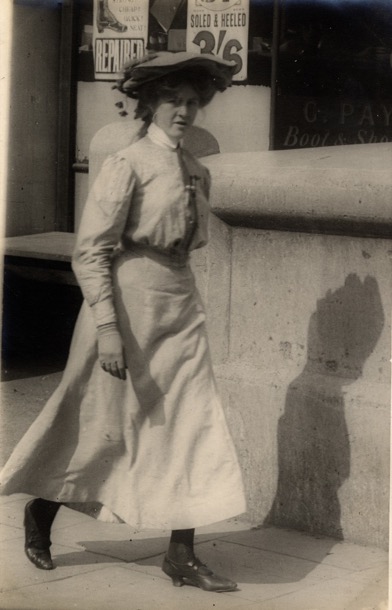 Alfreda would have worn an outfit similar to this to school


As Alfreda's parents could not afford private school education the only secondary school available in Victoria for her to continue her education after Grade 8 was the Melbourne Continuation School. Luckily, the Continuation School was established in 1905, just in time for Alfreda.
It is to her credit that this determined, fifteen year old girl living in Edwardian Melbourne was able to pursue her dream of further education and find an opening for herself. Handicapped by her gender and lack of interest from her family, she was successful, and loved competing with the boys for top marks in Mathematics classes. She would also have had to do cookery classes: considered an essential element in a girl's education.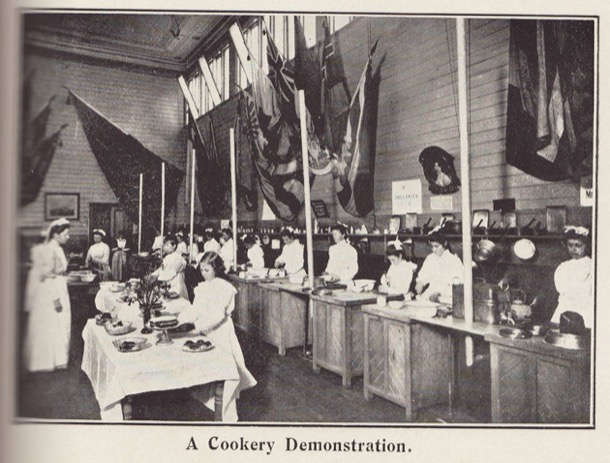 At Melbourne Continuation School

The opening of the co-educational and secular Melbourne Continuation School marked the beginning of state secondary education in Victoria.
The site chosen for the school was at the top of Spring Street, now occupied by the Royal College of Surgeons.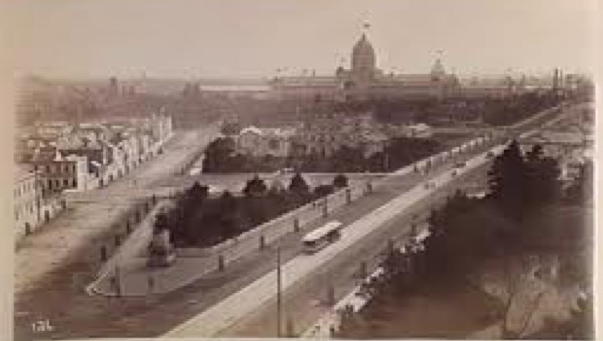 The building in the centre of this photo is the Continuation School. On the skyline is the Royal Exhibition Building.

In 1905 the Continuation School offered a two year teacher preparation course to pupils aged 14 years and above. It also provided tuition, enabling students to sit for university entrance exams. Unfortunately this was not an option for Alfreda and so, after two years further education, she began her teaching career.
In 1914, long after Alfreda had left, the old Continuation School became so overcrowded that a solution needed to be found. Consequently Melbourne Boys High was established for the boys and for the girls: MacRobertson's Girls High School. Both of Alfreda's daughters, Alice and Marge, were to attend this school for their secondary education.