My first boyfriend, later husband, Fred, has been out of our lives for a long time. Sue and I have written about the amazing foursome friendship we had between 1967 and 1970, in a post entitled "Sue, Margaret, Rikki and Fred" published in this blog on November 11, 2015.
Because he was a photographer/filmmaker, Fred recorded our lives: not the special-occasion-everyone-smile-for-the-camera sort of record, but the everyday. Some of the photographs we have included in various posts have been Fred's.
And while Sue and I have been talking, writing, blogging about our lives in these posts, so Fred, hunched over a flickering screen, sorting through dusty boxes, has been working through his own story.
So throughout this winter, we have been blessed with little visual gems from our past, some still images like the ones in this post, and others scraps of super 8 film, sometimes just for our own private viewing, and others that will be put together into something more substantial, as Fred works through his archive.
Here then, is just a taste of this rich collection. Over the next while we will put together some more detailed stories of these years.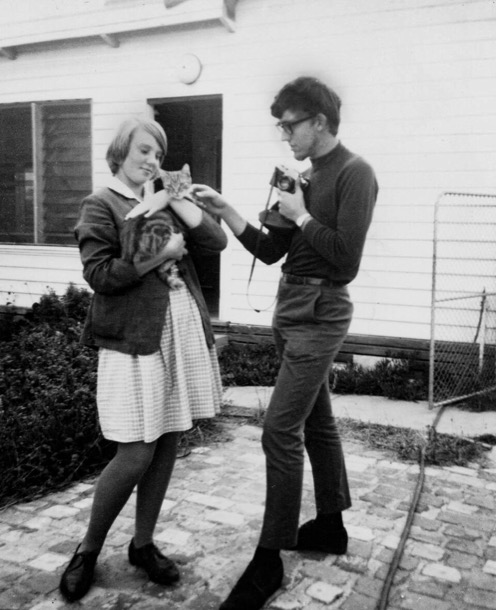 Margaret first met Fred, when he was in second year photography at RMIT and was running the Photography Club at Burwood High School, where Margaret was in Year 10. After Margaret played a part in one of the club's movies and Fred went to the Year 10 Form Party, Margaret and Fred started 'going out'. Fred then became an important part of our all of our lives for many years.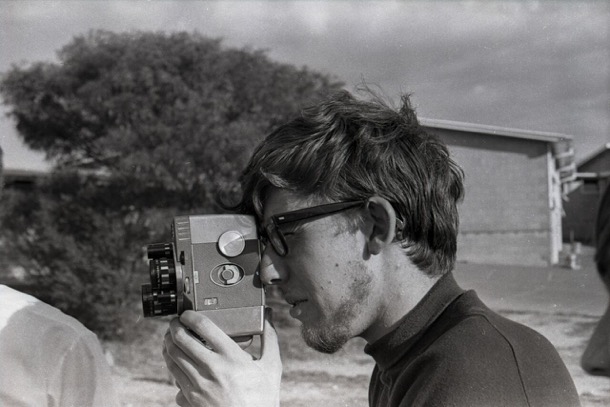 Fred, camera in hand was quite a usual pose in those days, as he recorded the minutia of our daily lives in Super 8 movie film.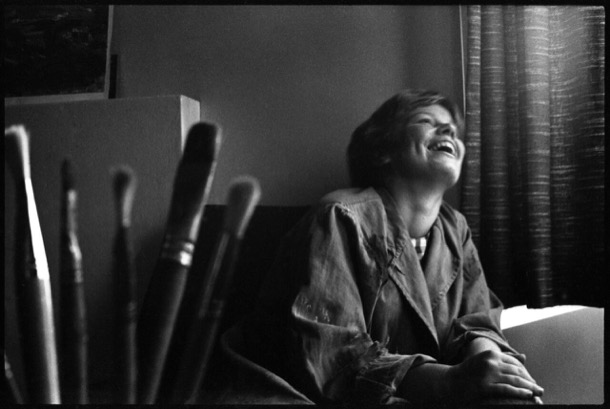 Fred also took many black and white stills with his Pentax SLR.This one is of me in first year of my Art course. I am wearing an old dust coat of Dads to paint in. Teachers in those days, particularly Science teachers, had grey dust coats to wear over their clothes as protection from both chemicals and chalk dust.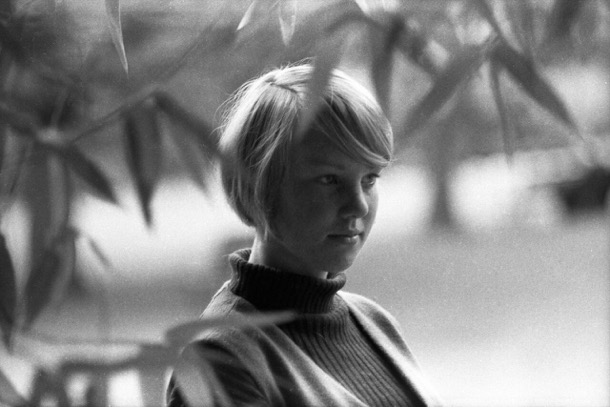 At the Botanical Gardens. Margaret about sixteen years old.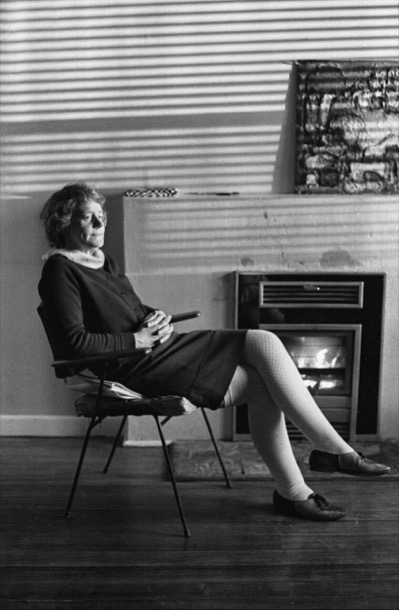 Our mother, Alice, in the lounge room at Moore Street, in about 1967. She was forty-four years old and had recently gone back to work for the first time since she was married in 1945.
When he sent these shots Fred commented, "I like it when you see your parents as young and attractive, virile. These two show a very frugal environment, with the only decoration someone's school pencil case. If I was photographing her today, I'd automatically retouch that stocking top (and I can if you'd like) but it's part of the reality of the time."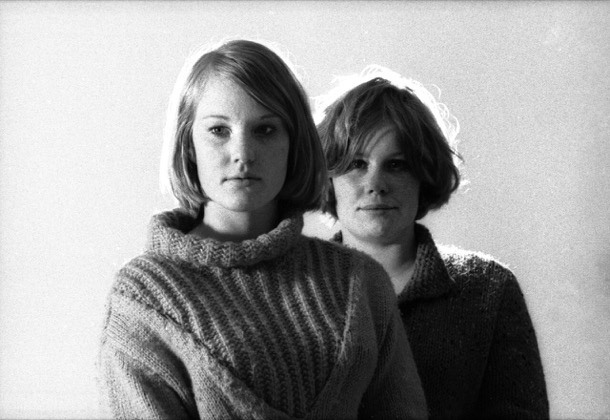 By 1968, Fred was working as a professional photographer. The Studio he shared with two other ex students from the RMIT course, was all set up with special lighting and backdrops. This shot of two sisters was taken there.